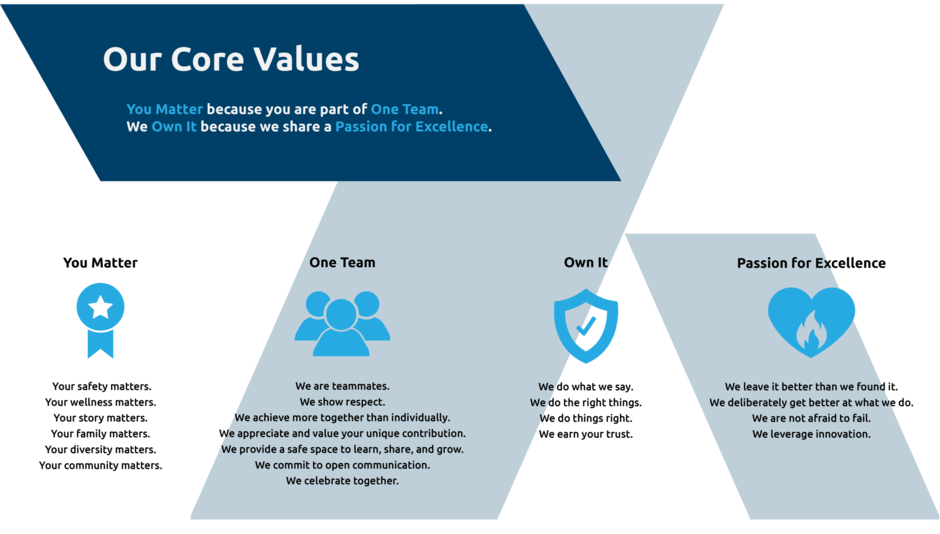 Argus provides diverse, fully equipped manufacturing facilities, an assembly plant, and representatives worldwide to offer you over sixty-five+ years of experience creating world-class quality machined parts, pipeline products, and threading solutions for various industries across the globe.
Our skilled engineering, design, and sales staff bring knowledge, expertise, and a passion for excellence to every project. From concept to implementation, our experienced team is invested with you every step of the way to ensure your satisfaction.
We are API certified, so you know your project will receive quality goods that will last. Our energy product line will help you reach your ESG goals to reduce emissions, making the world cleaner for future generations.
With the foresight and planning of our founders, we are now a fully employee-owned company, and we want our success to be yours. Our core values keep us focused on our customers, and we would not be here without you.
YOU MATTER because you are part of ONE TEAM.
We OWN IT because we share a PASSION FOR EXCELLENCE.
Our Founders
In the year 2000, our founders Tommy Hallett and Albert Kranenburg, took a bold step to ensure the future of Argus and the people who invested their time, energy, and effort to make Argus the industry leader that it is today.
Both Tommy and Albert felt strongly about ensuring a legacy that included giving back to their family of employees and their community, and the city of Edmonton. To Tommy and Albert, providing a reliable, high-quality product was important, but building a quality team of seasoned professionals, a family of workers, was equally vital.
In 2014, Tommy and Albert handed the reigns over to the team they had spent decades strengthening and nurturing. Their values and ethics are part of Argus's DNA, part of the foundation from which we build.
ESOP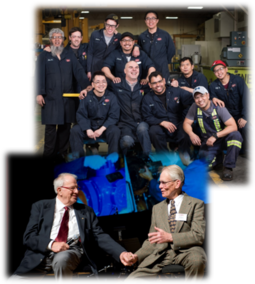 Argus' founders made an important step in 2014 by handing control of the company over to a select group of employees. Grateful for that first step, that group took another along the path ensuring Argus' future in perpetuity. In January 2022, a full broad-based offering employee ownership program was launched. 
The plan isn't made of a transition or exit strategy, this is the standard operating procedure. It is broad-based, every employee is invited to participate, with inclusivity being the norm. Argus doesn't view this ownership potential as an employee benefit, but rather an investment opportunity employees choose to take on, the role of stewardship of the company, a responsibility to take care of the company and leave it stronger for the next generation.