Argus Threading Services
Argus offers quality threading services with a quick turn-around time. We hold many Premium threading licenses and can provide you with precisely what you need, made to API-Q1 and ISO 9001:2015 certification standards.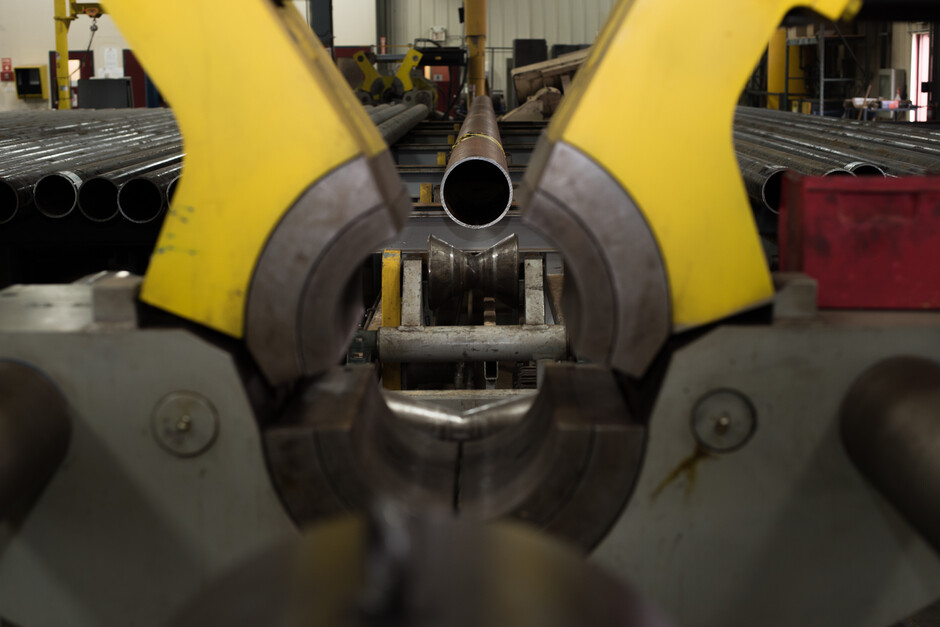 With over 50 years of experience and a dynamic team of engineers and technicians, you can be confident in our ability to handle your industrial threading requirements. We have more than 100,000 square feet of manufacturing space, over 1,000 working gauges, and a vast list of CNC lathes, mills, and conventional machines to tackle any size order.
Quality assurance program to API-Q1 and ISO 9001:2015 certification
API threading
Multiple full-length threading lines
Reference master gauges for most API 5B and API 7-1 connections
Numerous premium threading licenses
Argus threading featuring specific thread profiles, as well as custom solutions
Drill pipe threading
Oilfield threading services to a maximum range 3 length and 20" diameter
Couplings up to 20" diameter
Zinc and manganese phosphating
Coupling installation with torque monitoring
Swaging up to 13 3/8"
Stress relieving
Premium and API Pipe Threads; Quality and Efficiency
Continued investment in our people and manufacturing equipment ensures superior oilfield threading services, with a quick turn-around time. We help you minimize downtime and supply threaded connections that meet your needs and expectations.
OCTG Oil and Gas Pipe Threading, Gauging, and Inspection Services
In addition to oilfield threading services, we also offer in-house gauging and inspection services on API threading and premium threading. Whether your business is the distribution of oil country tubular goods, the manufacture of downhole tool components, or exploration and production of energy sources, Argus can provide reliable tubing, casing, and drill pipe connections.