Our mission is to help provide a greener future by reducing the environmental impact and emissions in all industries we work with.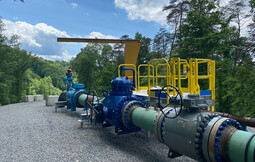 We explore innovations for parts and systems to clean pipelines while capturing emissions and re-using those emissions for additional energy. We draw from our cross-industry experience to assist companies looking to reduce emissions and improve the environment.
We are also working with companies on the leading edge of clean fuel development, finding new ways to refit old-world machinery to run cleaner.
Our engineering and manufacturing teams will work with your team to design and implement new ideas and technologies.