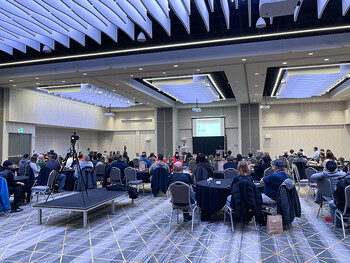 Argus has come a long way since its humble beginnings in 1958 as a small manufacturing shop. In 1962 Argus laid its roots on 97th street in Edmonton, Alberta, where the current manufacturing location stands. In the early 1980s, the company added pipe threading capabilities, and in the 1990s, they expanded their product lines by delivering the Argus Pig Valve. Today, Argus has two facilities in Edmonton and one in Nisku.
The company increased from the two founding shareholders in 2010, with expanding shareholders to include a group of 13 employees, onto Argus' leaders in 2021 and eventually to all employees in 2022. The Employee Share Ownership Plan (ESOP) provides numerous benefits to employees, including a personal stake in the success of their own company, resulting in greater job satisfaction and overall interest in the company's health.
ESOP programs have been found to increase employee engagement, leading to greater productivity, higher profitability, and increased revenue. This stability provides confidence for vendors, clients, and peers, even in changing company leadership.
Argus' full broad-based ESOP was launched in January 2022, with inclusivity being the new standard, where every employee is invited to participate. The goal is not a transition or exit strategy but a responsibility of "Stewardship," where the Shareholders take care of the company and leave it stronger for the next generation.
The ESOP provides stability, predictability, and a smooth transition for company leadership. It also ensures that corporate values instilled by founders will not be forgotten or sold off.
The rollout of the ESOP program included the following:
Info sessions.

Opportunities for communication and collaboration.

Increased transparency.

Regular sessions/opportunities for engagement.
Argus' founders, Tommy Hallett and Albert Kranenburg, planned for their succession and took a bold step in 2000 to ensure the future of Argus and its employees. Their values and ethics are part of Argus's DNA and the foundation from which the company builds.
Argus values its employees, embracing diversity and the benefits it brings. Innovation and progress are achieved through valuing the ideas of its people, two-way communication, and being open to change.
Argus' legacy ESOP program provides a stable future for the company and its employees, ensuring a personal interest in the success of the company and a greater sense of job satisfaction.
Coralie Lozinski, Customer Service Administrator