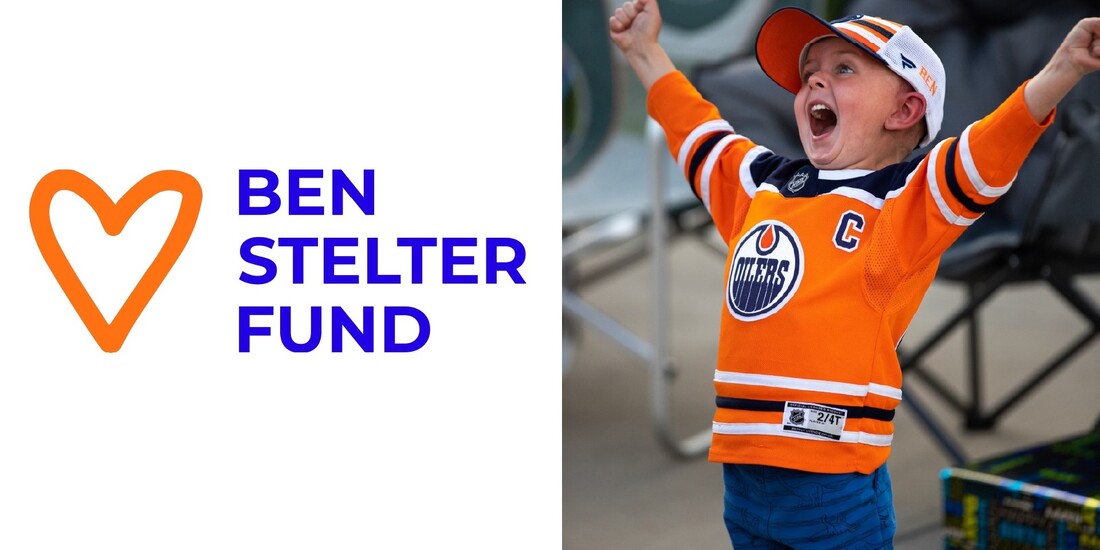 Ben was just five years old when he was diagnosed with glioblastoma – brain cancer. Despite his young age, Ben was a fighter and a true inspiration to many.
In May 2022, Ben had the opportunity to meet the Edmonton Oilers, a professional ice hockey team in Canada. The team was competing in the Western Conference Finals, and Ben's visit became a source of motivation for the players. Sadly, Ben passed away just two months later, leaving behind a community that was deeply impacted by his courage and resilience.
The Edmonton community mourned the loss of Ben, who became an embodiment of strength and inspiration for many in his short time here. His story touched the hearts of many, including the team at Argus, who knew that the Ben Stelter Fund would be a charity that would resonate with our employees.
We wanted to do something to honour Ben's legacy and show support for the Stelter family. They decided to launch a fundraising campaign and pledged to donate all proceeds to the Ben Stelter Fund. Those who contributed to the campaign were entered into a draw to win one of two jerseys, just in time for playoffs.
Through the generosity of Argus employees, we surpassed our initial goal of raising $1,500 internally, and we nearly doubled that coming in just shy of $3000. We are moved and inspired by the outpouring of support from our employees and what we could achieve by coming together for this cause.
Ben's story reminds us that no matter how difficult life can be, we can all find strength and inspiration from those around us. His legacy lives on, and the fundraising campaign launched by the Argus team is just one example of his impact on the community.
If Ben's story moves you and you feel compelled to donate, the fundraising page is still open. Any contribution, no matter how big or small, can make a difference in the lives of those affected by children with cancer.
Ben Stelter's story reminds us of the power of resilience and the impact that one person can have on a community. His legacy will continue to inspire others to never give up, even in the face of the most difficult challenges. Thank you to the Stelter family for sharing Ben's journey with us and thank you to the Argus family for your generosity and support.
Play La Bamba, baby 
https://stolleryci.crowdchange.ca/27588/page/82622
The Argus Team