Our Commitment to a Better Future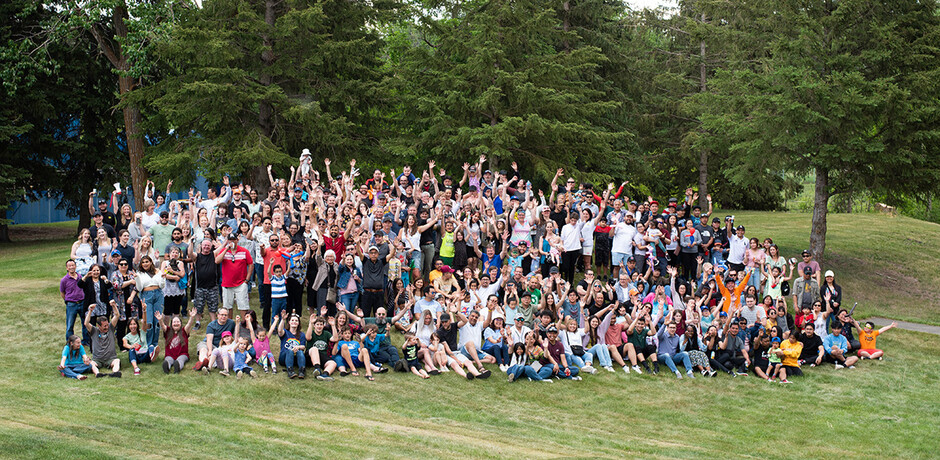 Sustainable practices and community support are fundamental to how we operate at Argus.
Argus' care and concern for our employees, community, and environment run deep within our core values (You Matter) and guide how we govern ourselves (Own It).
With Argus:
You partner with a company that provides innovative solutions that improve emission reduction and sustainability.
You partner with an employee-owned company that provides Canadian manufacturing and assembled products—a company that cares about our people.
You partner with a company with robust quality systems and vendor approval processes, ensuring traceability in all material sourcing.
You partner with a company with a strong connection and network with its community built through many years of support and commitment.
We responsibly deliver products and services for a growing population by respecting people, the community, and the environment.
Our mission is to help provide a greener future by reducing the environmental impact and emissions in all industries we work with.
We explore innovations for parts and systems to clean pipelines while capturing emissions and re-using those emissions for additional energy. We draw from our cross-industry experience to assist companies looking to reduce emissions and improve the environment.
We are also working with companies on the leading edge of clean fuel development, finding new ways to refit old-world machinery to run cleaner.
Our engineering and manufacturing teams will work with your team to design and implement new ideas and technologies.
We are committed to making the world a better place through community support and our charitable endeavours. Argus works closely with our communities, networks, and charitable partnerships to provide support through fundraising, awareness generation, financial contributions, and project donations.
As an employee-owned corporation that produces and assembles Canadian-made products, Argus' standards for employee well-being are some of the highest in the world.
We care for our people because we are our people.
Our consideration for our people's well-being benefits Argus products by cultivating a culture of employees who place extra care into every project. That added level of care allows us to produce products to the standard of quality Argus is renowned for.
Argus has a robust quality system and stringent vendor approval process to ensure material traceability and sourcing visibility. All customers receive a thorough material testing report and certificate of conformance with their purchase so that they may be confident that the materials they receive meet high-quality material sourcing standards.